Skydive – Catherine Scott
July 7, 2018

-

July 8, 2018
https://mydonate.bt.com/fundraisers/catherinescott1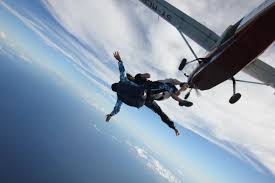 Will and I have decided that its a great idea to experience terminal velocity and jump from a plane at 15,000 ft for two charities very close to our hearts.
In 2013 my life fell apart in many ways as a result I was suffering greatly from depression I was given an opportunity to volunteer in The Gambia for 6 months teaching nursery children with The Lisa Kent Trust,
Will joined me on the smiling coast for the first time in 2016 and saw for himself the great work The LKT do. These very humbling experiences have made us redefine our ideas of how lucky we are in this country to have an education and health care available. Every penny does make a massive difference to The children the trust support.
In 2016 I lost my nanna, she was a truly amazing person and would do anything for anyone, she struggled daily to control her diabetes. It hurt seeing my nan struggle so much and play a part in us saying a final good night, my dream is that more people can benefit from the support of Diabetes UK and manage their condition a lot easier.
​