Heavy rains over the last few days have made it extremely difficult for nursery children to attend LKT Friendship Nursery School for the last day of term.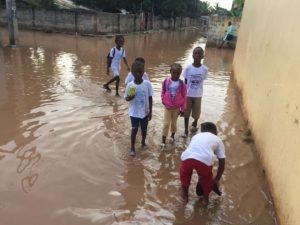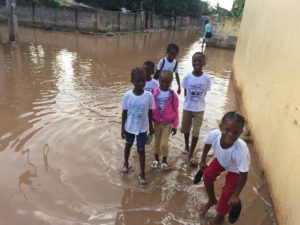 A few brave ones managed to make it despite having to walk through the dirty water and large pot holes. If no further rain it should clear in the next three days.
Thank you to Mr Ceesay the Head  and his staff for making it possible for the children to still attend school.